6 days | $1,395
Coast & Islands
Kayak baja's nearby islands and coastline
ADVENTURE TYPE
Kayak, Snorkeling, Hiking
EXPERIENCE NECESSARY
No Experience
AGE MINIMUM
12
DESTINATION /
LOCATION
Loreto, Baja Mexico
TRIP DATES
2020-(Oct. 12-17, 19-24, 26-31, Nov. 2-7, 9-14, 16-21, 23-28, 30-Dec.5, Dec. 7-12, 14-19, 21-26, 28-Jan. 2, 2021)
2021- (Jan. 4-9, 11-16, 18-23, 25-30, Feb. 1-6, March 22-27, 29-April 3, April 5-10, 12-17, 19-24, 26-May 1)
Highlights
Explore Baja's nearby islands and coastline
Snorkeling, Hiking, Sea Kayaking
Local guides with cultural, historical, ecological knowledge of area
Learn about ranch and village life in Mexico
Amazing food cooked for you
WEEKLONG ADVENTURE THROUGH THE ISLANDS AND COAST OF BAJA
Paddling South's 6-day trip kayaking through the islands and along the coast of Baja California offers a little of everything. Travelers spend the first half of the trip exploring the isolated islands near Loreto, and miles of pristine wilderness along the coastline. These scenic landscapes are teeming with life above and below the water, and you will have an unprecedented chance to witness the wildlife first-hand.
But this isn't just a wilderness trip—you will have plenty of opportunity to see the realities of life in rural Mexico. As the trip nears its end, you visit a hot spring, a local ranch, and a small fishing village, offering several glimpses of the "real" Mexico that you don't get to see at your average tourist location.
ITINERARY
If you fly into Loreto the day before the trip, we will be there to greet you at the airport and arrange transportation to your waterfront hotel. Let us know if you plan on arriving via some other method of transportation. Once you're at the hotel, we'll have an orientation session, in which our guides will explain the trip in more detail, and answer any questions you may have. Afterward, you are free to explore Loreto for a place to get dinner—the guides will be happy to provide some recommendations!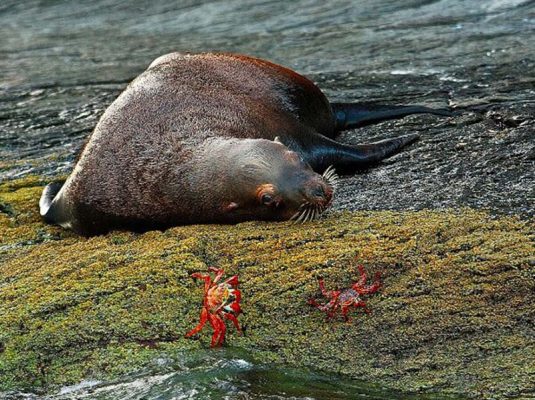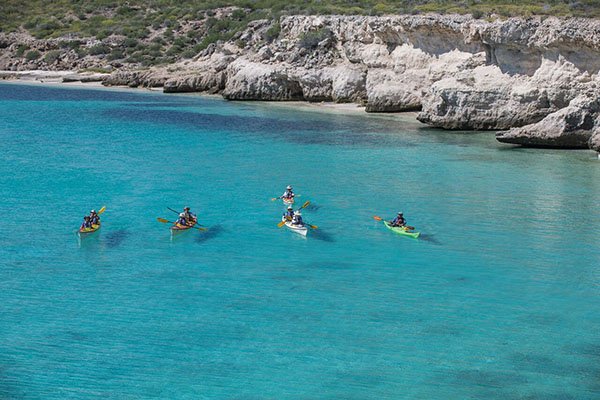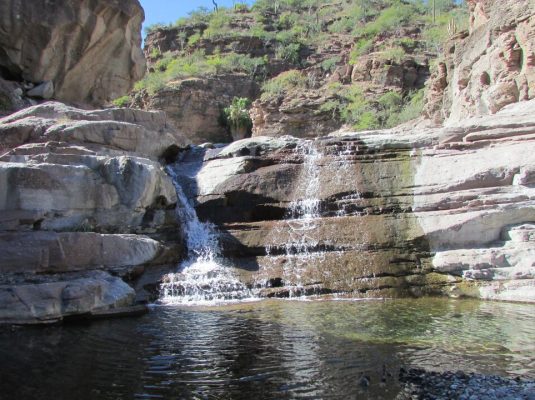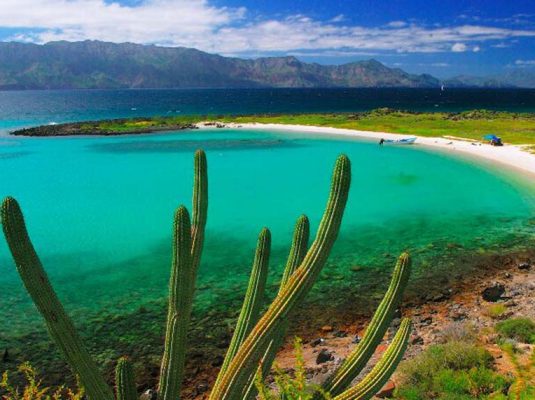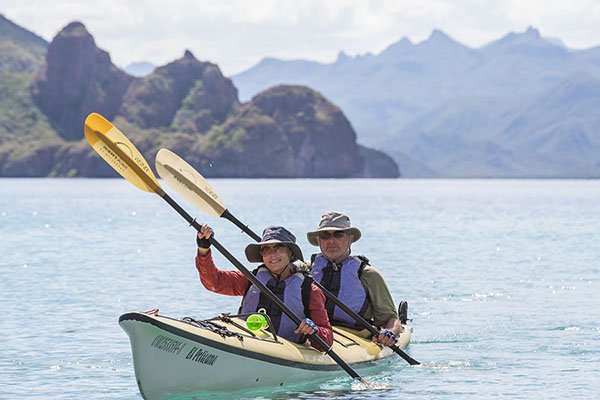 This trip begins at Loreto. Located on the lower part of the eastern gulf coastline, this town has long been a destination for people seeking a wilderness adventure.
More Info
Accommodations
Hotel accommodations are not included in the trip package. You will want to book accommodations for at least the night before the first published day of the trip, and then again for the night of the last published day of the trip.
For our confirmed clients, we are pleased to offer the services of our preferred Travel Planners, to assist with all of your flight and hotel needs. Although limited in number, visitors to Loreto have lodging choices that range from Luxury to budget. Our travel planner will assist you in determining lodging that fits your preferences. Our Travel planners are seasoned Baja veterans, and will help you find the best flight arrangements as well, so that your trip planning is smooth and efficient.
Packing List
You'll be provided a detailed, official packing list upon reserving a trip with Paddling South, but you may wish to keep the following list in mind while you prepare:

Ages 12 years old and up. Please call for questions about kids under 12 years old.
If you have any questions feel free to contact us.+